Amazing Structures That Were Built To Last
There are now almost 7 billion people living on Earth. By 2050, UN estimates that the worldwide population will grow to 9 billion people. This means that more structures need to be built for shelter, to entertain and provide culture. Will this be a test against time – to build as much as possible in the shortest period of time or will it be a creative competition to construct inspiring buildings that will stand the test of time?
Here are 15 of the oldest buildings that were built by our predecessors, appreciated by us and to be cherished by our successors.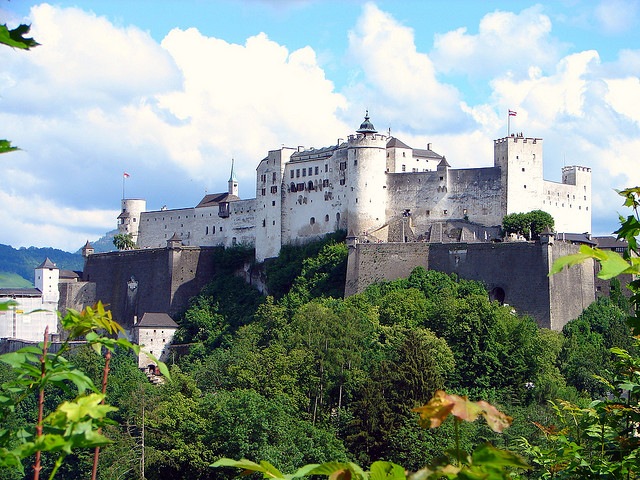 Hohensalzburg Castle – Salzburg, Austria (548-933 years)
Hohensalzburg Castle is one of the biggest medieval castles of Europe. This massive castle is 820 ft (250) long and 492 ft (150 m) wide.
Construction began in 1077, during the rule of Archbishop Gebhard von Helfenstein. Although initially it was nothing more than a basic bailey surrounded by wooden walls, the castle was expanded in the next centuries to its current size. This is the first place in the world were a primitive funicular railway was implemented. It is now a top tourist destination in Salzburg and a must-see for those that enjoy visiting medieval attractions.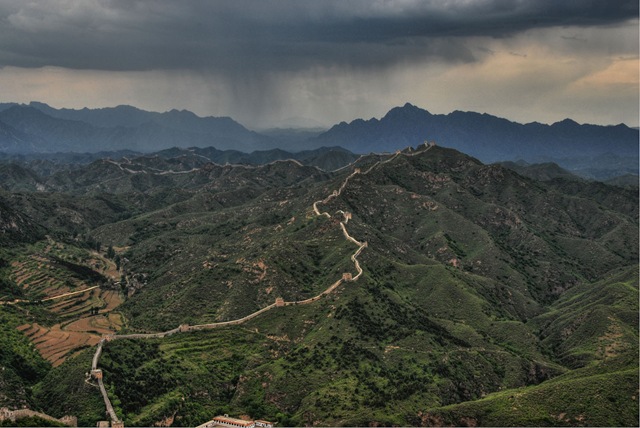 The Great Wall Of China – China (2410 yeas)
It is fair to say that the Great Wall of China was more a long term project than a quick bodge job. Construction at this ambitious development started in the 5th century BC and it continued until the 16thcentury. With all its branches, the wall stretches on 5,500 miles (8,851 km) and still continues to be the largest defensive man-made project. The Great Wall protected the many different dynasties that have ruled China over the centuries, but nowadays is a top tourist destination in China. An urban legend says the wall is visible from outer space, but NASA proved that this wonder is barely visible from low Earth orbit (an altitude as little as 100 miles).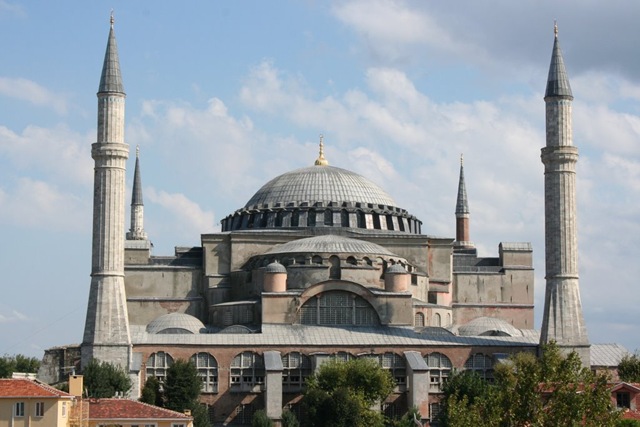 Hagia Sophia – Istanbul, Turkey (1473 years)
This is definitely one of the greatest buildings of Turkey and a landmark of Istanbul. Construction at Hagia Sophia was completed in 537, after only five years of intensive working. Since then it was an Orthodox patriarchal Basilica, a mosque and nowadays it is a museum. The 180 ft (55 m) high structure is one of the greatest surviving examples of Byzantine architecture. It is beautifully decorated with artistic mosaics and marble pillars and coverings. For over a millennium after its construction, Hagia Sophia was the largest cathedral in the world.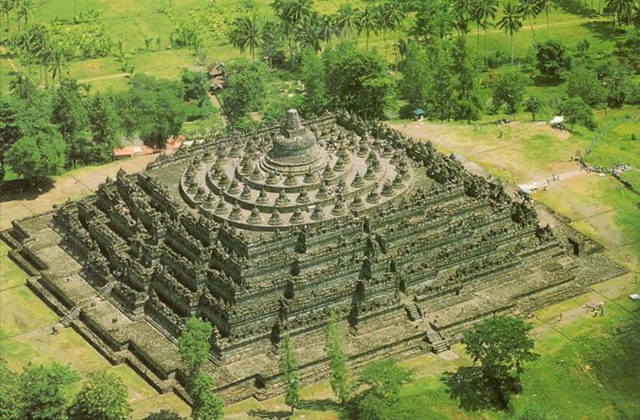 Borobudur – Magelang, Indonesia (1210 years)
Borobudur is a Buddhist shrine built upon nine platforms with thousands of Buddha statues. It was completely built in 800 AD from stones taken from nearby rivers. The structure is one of the last standing wonders of the Srivijayan Empire. The exact purpose of the building remains unknown, but the temple became an extremely popular pilgrimage spot for Buddhists all over Asia. Archaeologists say that it was abandoned from the 14th century and it wasn't re-discovered until the 19th century. A major restoration took place from 1975 to 1982, involving no less than 600 experts. The $7 million renovation project transformed Borobudur in one of the most popular landmarks in Indonesia.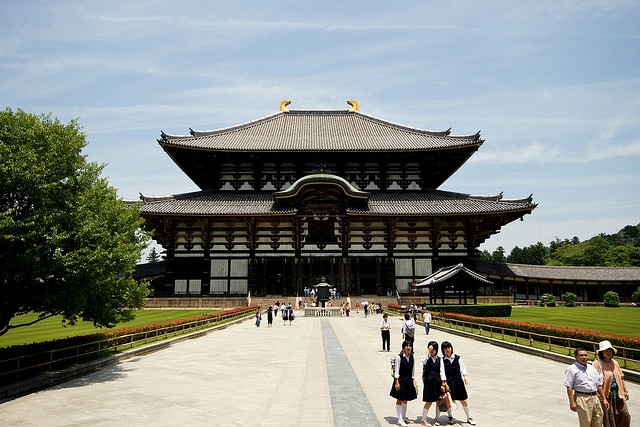 Todaji – Nara, Japan (1250 years)
Todaji is one of the most famous temples in Japan and definitely a landmark for the city of Nara. The Great Eastern Temple (the translation from Japanese) was built in 752 and nowadays holds the record for the largest wooden building in the whole world. Legends say that 2.6 million people helped build the Buddhist temple. The Great Statue of Buddha sheltered in this temple consumed all of Japan's bronze production and by 751 almost lead the country to bankruptcy. The temple was devastated by several fires and the version that stands today is almost two thirds of the original size.