World's Tallest Hotel opens In Dubai
The world's tallest hotel has officially opened in Dubai.
The 1,164-foot JW Marriott Marquis Dubai is just 290 feet shorter than the Empire State Building and has gotten the nod from the Guinness Book of World Records as the world's tallest. The hotel has 72 floors, including a duplex penthouse cocktail bar.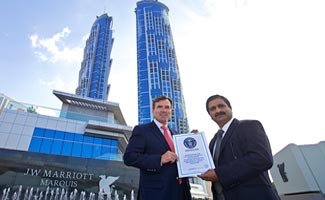 The hotel, which spans not one but two towers, also has nine restaurants, four other bars, a huge spa, health club, plentiful meeting space, 684 rooms and 120 suites.
The Marriott Marquis had a soft opening back in November 2012, but Tuesday marked the official unveiling of the hotel, which is situated in the Business Bay area of Dubai, which is also home to the Dubai Mall, which is, fittingly, the world's largest shopping center.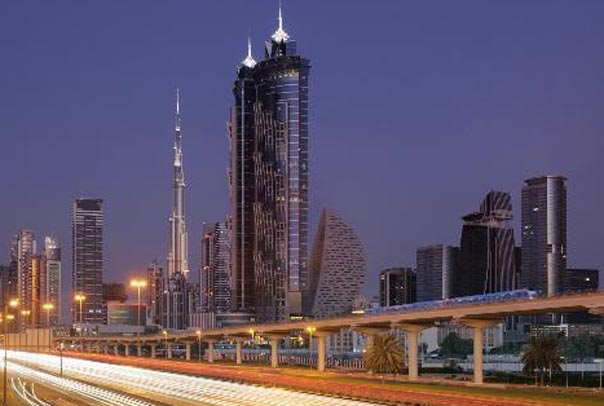 Spread across two iconic towers, the spectacular hotel features exceptional event settings, an enticing array of relaxing recreational activities and the sublime SARAY Spa and Health Club.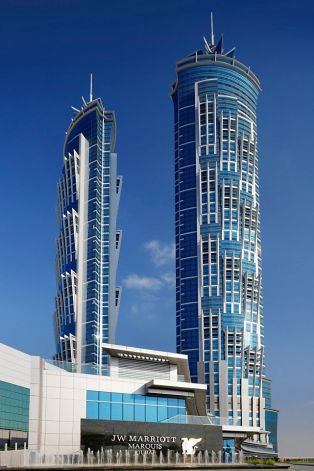 (C) Aaj news