Karakoram Highway, Pakistan and China

Whether you are desperately revving your car's engine to clear a narrow pass or grinding through an endless expanse of sand in a 4X4, these five roads have gained a reputation for being among the most brutal in the world. A centuries-old trading trail that once formed part of the famed Silk Road, the Karakoram Highway is the world's highest altitude paved international road. Its 1,200km slice through the mighty Karakoram Range, from Abbottabad in Pakistan to Kashgar in China, passing through some of the world's most remarkable mountain scenery and providing access to top-notch trekking and mountaineering.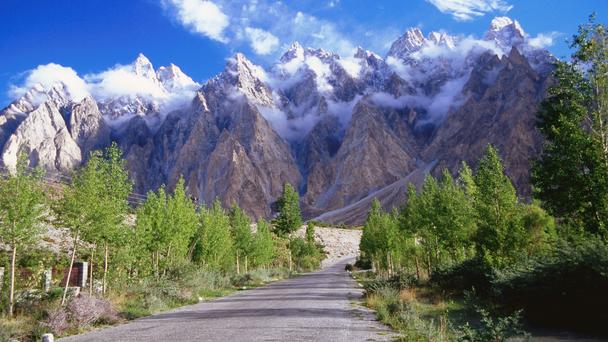 Canning Stock Route, Australia

Crossing the historic Canning Stock Route through Western Australia's rugged red sand wilderness is a modern-day explorer's dream. One of the world's most remote tracks, running 1,820km between the towns of Wiluna and Hall's Creek, the dust-tinged, take-no-prisoners toughness of this old drover's trail is tempered by the opportunity to meet the traditional owners of this isolated land and visit rock art sites that date back tens of thousands of years.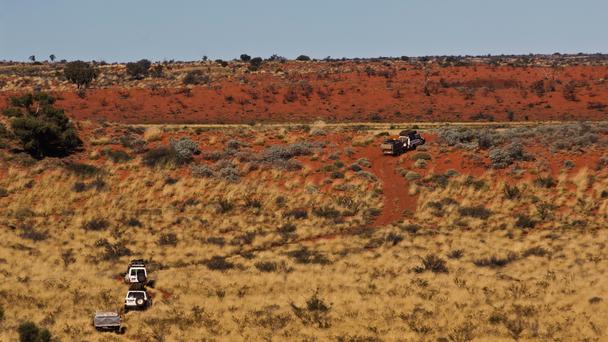 Death Road, Bolivia

This road is not nicknamed Camino de La Muerte (Death Road) for nothing. Bolivia's infamous 80km route from La Paz down into the rainforest-clad Yungas region is a dizzying descent of terrifyingly tight turns flanked by sheer cliffs on one side and dramatic drop-offs on the other. Notorious for traffic accidents, the Bolivian government completed a series of road modernisations in 2007, building an entirely new branch which bypasses much of the original tract. Despite -- or perhaps, because of -- the road's infamy, the old route has become a tourist attraction in its own right.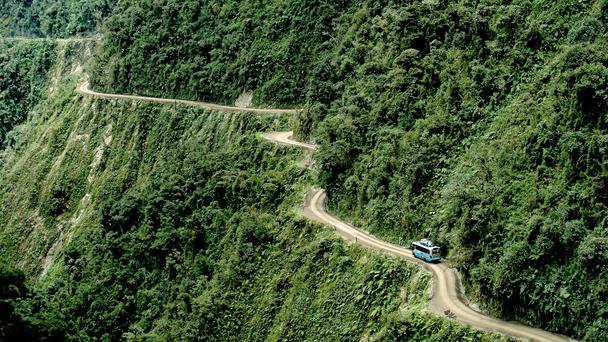 Manali-Leh Highway, India

Flanked alternately by vistas of staggering snow-capped mountains and arid high-altitude plains, this winding route, which runs 490km between the regions of Himachal Pradesh and Ladakh, is one of India's most beautiful. Traffic along the Manali-Leh Highway ascends and descends through nail-biting mountain passes, fording across streams and glacial melts, which results in some hair-raising moments and some of the most incredible photographic opportunities the subcontinent can offer.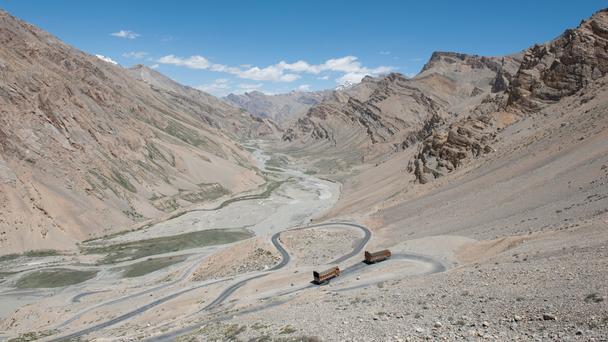 Trans-Sahara Highway, Algeria, Niger and Nigeria

This highway is the ultimate desert adventure. Running for a mammoth 4,500km through three countries, driving the Trans-Sahara Highway is a test of mettle and guts that attracts the brave, the foolhardy and the crazy. Although plagued by security risks along some sections, the bigger danger is in going head-to-head with one of the world's most intense environments. Adventure seekers may covet travelling this route for the kudos involved, but its real attraction is the opportunity it affords to savour the Sahara desert at its most spellbinding.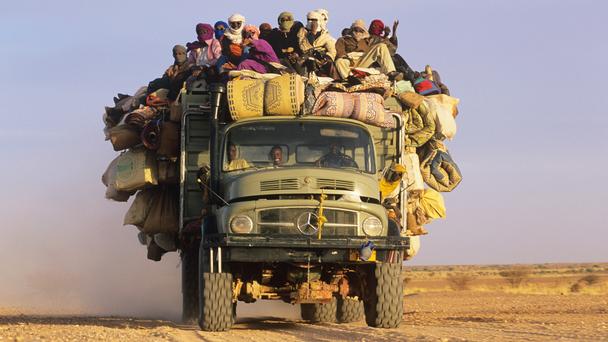 (c) bbc