Pakistan, Iran to build wall at border
By:
Editor
| 18-12-2012
Total Views:13053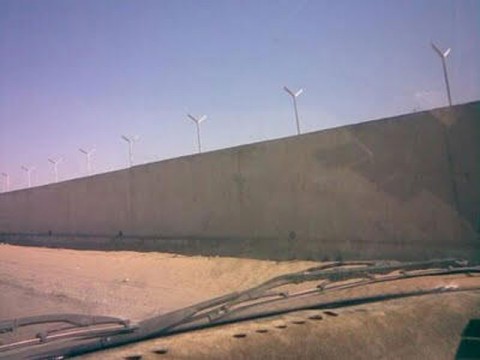 Pakistan and Iran have agreed to build a wall on the border of two countries, to tighten the control over drug trafficking, Fars News Agency reported on Tuesday.
The agreement has been reached at the 6th tripartite Iran-Pakistan-Afghanistan joint meeting on drug trafficking.Iran's Interior Minister Mostafa Mohammad Najjar, Secretary of Pakistan's Narcotics Control Division Javed Iqbal, Afghan Minister for Narcotics Control Zarar Ahmad Usmani, as well as UNODC (United Nations Office on Drugs and Crime) Executive Director Yury Fedotov participated in the meeting.
Javed Iqbal said that currently, barbed wire separates Iran and Pakistan at the border, and later a wall would be built instead of it.He noted that it is an understandable concern about the drug trafficking problems in all three countries, and said that by 2014 the control over drug trafficking through the border would be intensified even more. At the end of the meeting, the sides signed a tripartite memorandum of understanding.
In November, Iran's Interior Minister Najjar said that determination in the relentless combat against narcotic material is in fact a universal predicament. "We also reiterate on strengthening and expanding our cooperation and coordination in carrying out the agreed programmes in different dimensions of combat against narcotic materials,
" the Iranian minister said.Najjar said that the agreement between Iran, Pakistan and Afghanistan to formulate a framework for intelligence exchange and cooperation in border control could be among the most effective measures at the regional level and in the area of combat against narcotic materials with an approach to consolidate regional structures.Dirty money costs developing world $6 trillion $2.5b siphoned out of Pakistan during 2003-10.

(courtesy : The Nation)