Batsmen played with negative approach: Shahid Afridi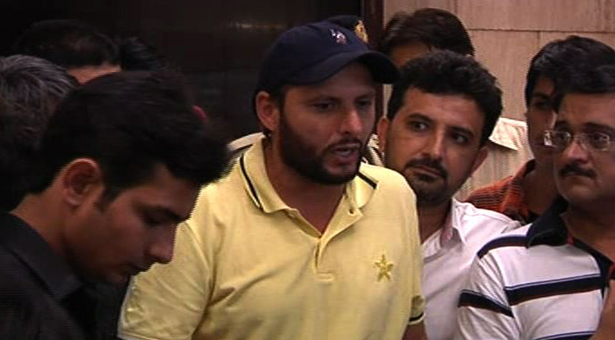 Shahid Afridi critcised the performance of Pakistani batsmen in their loss against the West Indies in yesterday's (Tuesday) must-win match of the World T20.

The all-rounder returned to Pakistan on Wednesday evening and blamed the negative approach of the batsmen as the main factor which led to the team's loss.

"I wanted our batsmen to play the entire tournament like they played against Australia."

Referring to Pakistan's boundary-less power play, Afridi said this was a first in history adding "this is not how cricket is played."

In some words of encouragement, Afridi said there was nothing wrong with the squad, rather the boys just need to be 'taught how to fight.'

The 2009 champions were crushed by the West Indies on Tuesday night, sliding to an 84-run loss after appearing to panic at the start of their chase.