Ahmed Shahzad strong contender for national T20 captaincy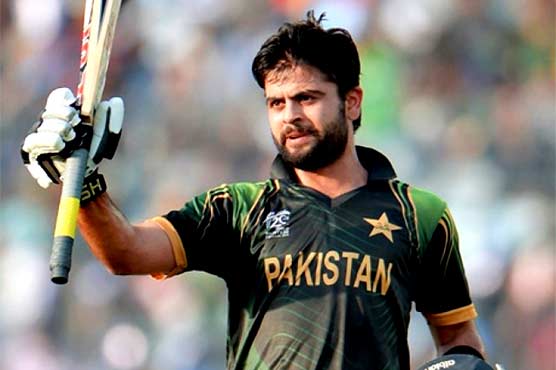 Opener Ahmed Shahzad has reportedly become a strong contender for national Twenty20 cricket captaincy. Opener's aggressive style has become an interesting subject for cricket circles, Dunya News reported.
The race for captaincy began after T20 captain Mohammad Hafeez vacated the position. According to sources, Ahmed Shahzad is highly likely to become T20 captain and his aggressive opening style is sort of a question mark.
Ahmed Shahzad's confrontation of Sri Lankan batsman Sangakara was also recorded and seen through the eyes of camera. National opener has faced penalties in the past because of aggressive attitude. The names of Kamran Akmal and Shahid Afridi are also deemed favourite for the position.
Sources also say that Shahid Afridi's 'boom boom' statements at the airport upon return from Bangladesh also kicked him out of PCB chairman Najam Sethi's good books.