Umar Akmal booked for violating of one-dish, timing at Mehndi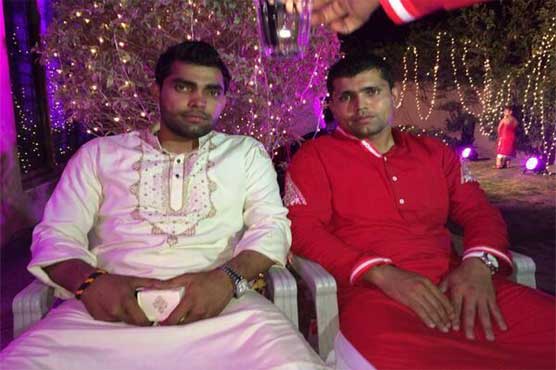 Punjab police have registered a case against Pakistan cricket team's player Umar Akmal for allegedly violating the one-dish and timing limit rules at his Mehndi function.
According to the police, the case has been registered against Umar Akmal, the caterers and owner of the farmhouse. His Mehndi reception continued after 10 PM in the farmhouse where the one-dish rule was also violated, police said.
The district administration got the case registered in Heer police station under the provisions of Marriage Act and Section 144, the police said.
It may be recalled here that a case was also registered against the cricketer over beating a traffic warden and tearing open his uniform.
According to police sources, a traffic warden stopped Umar for overspeeding while driving and breaking the traffic signal upon which the cricketer not only misbehaved with the warden but also tore his uniform.