Musharraf treason case: Court rejects plea to begin with 1956 martial law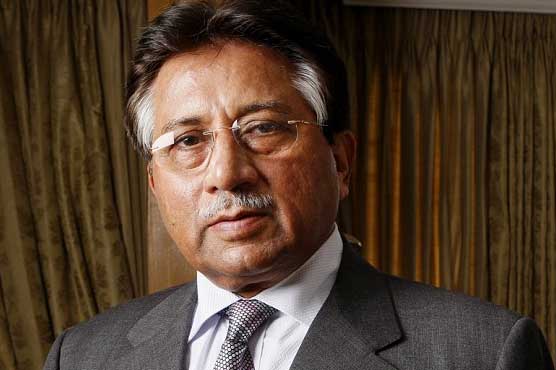 The Special Court trying ex-president Pervez Musharraf rejected the plea to initiate the case from 1956, when the first martial law was imposed. Akram Sheikh argued that ex-president was trying to complicate the case and according to the FIA investigation there were ample proof against the accused. Three-member bench under Justice Faisal Arab heard the case Wednesday.
There was no record of the advice or collaboration regarding imposition of emergency in the PM House, argued Akram Sheikh.
The onus of providing proofs about the names mentioned in the order of emergency rests with Pervez Musharraf, he added.
Justice Faisal Arab said the accused wants to see the FIA probe report and why he should be deprived of it.
Akram Sheikh answered the accused could see the report after the testimonies.
Musharraf's attorney requested the court to see the copy of the order regarding the empowerment of the court. The court clarified there was no such order. The decision on the appointment of prosecutor will be announced on April 18 while the regular hearing of the case would begin from April 24, the court informed.