Karachi blasts: SUC, MWM announce to observe three-day mourning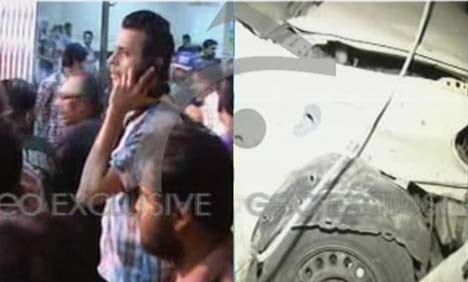 Shia Ulema Council (SUC) and Majlis e Wahdat e Muslimeen (MWM) have announced to observe three-day mourning day following twin bomb explosions that left seven people dead and injured several others in Ancholi area of the metropolis on Friday night.

The explosions took place in quick succession outside a tea stall and a milk shop located in Ancholi area of Karachi.

Earlier on the day, countrywide protests demonstrations were held against the Rawalpindi carnage in which 11 people were killed during Ashura procession.