Some elements not happy over ceasefire with Taliban: PM Nawaz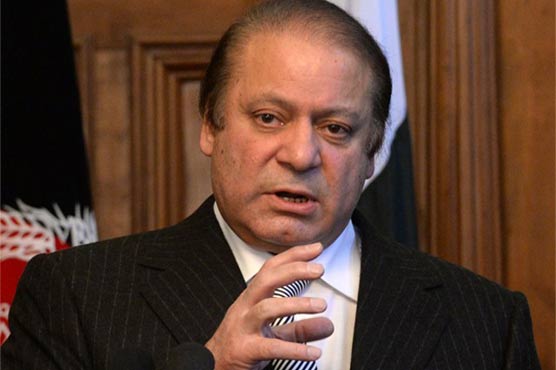 Prime Minister Nawaz Sharif has said that some elements are not happy over ceasefire with the Tehreek-e-Taliban Pakistan (TTP).
In an interview with BBC Urdu after conclusion of his official visit to London, the Prime Minister said that such elements are neither the government's nor Taliban's friends.
Nawaz Sharif said he is still hopeful that talks with the Taliban can succeed, despite the militants ending a ceasefire.
He said the militants had to respect the constitution and lay down their arms.
"This of course is the number one condition that has to be met. We are making progress on these issues. Let us see if the next round of meetings are successful and we can find a way to make headway in the talks we are holding with each other," he said.
To a question, PM Nawaz stated that martial law administrators in the past preferred working with those elements who had no link with the democracy.
He said the government, army and intelligence agencies are working together to deal with security issues.