Sindh CNG pumps shut for 24 hours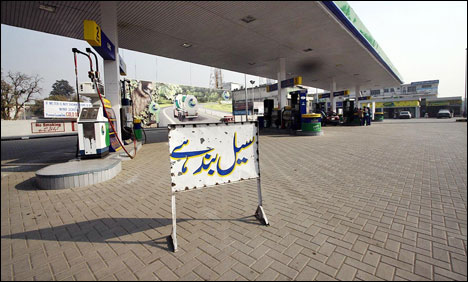 CNG stations across Sindh including Karachi have been shut at 8:00 AM for 24 hours, Geo News reported.

According to Sui Southern GAS Company (SSGC), the CNG supply would remain suspended from 8:00 AM Monday to 8:00 AM Tuesday.

The spokesman said CNG closure schedule could be changed after further decline in cold wave. At this time, CNG supply is to be closed for 2-3 days a week in order to ensure gas provision to domestic consumers.