TTP refuses to extend ceasefire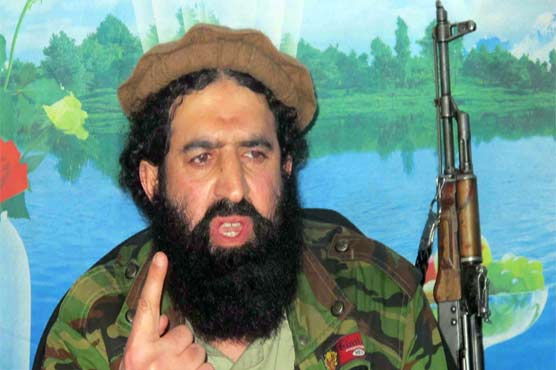 Banned Tehreek-e-Taliban Pakistan (TTP) on Wednesday announced that it would not extend ceasefire with the government.
A statement issued by TTP spokesman Shahidullah accused that the government did not respond seriously to the just and reasonable demands of Taliban.
He blamed that the government even did not consider the demands of the TTP in a serious way. He said that the TTP had reached a ceasefire agreement with the government despite the opposition of its fellow commanders but the government did not suspend operation'rootout' against Taliban.
The statement said that around 50 Taliban have been killed during the ceasefire. Shahidullah Shahid further said that the TTP is serious in continuing meaningful talks with the government.
He said that the TTP would respond positively to any progress made by the government regarding talks but it would not extend ceasefire.
On Tuesday, while talking to media in Peshawar, Jamiat Ulma-e-Islam JUI-S chief Mualana Samiul Haq said he hoped that Tehreek-e-Taliban Pakistan (TTP) would extend ceasefire with the government.
He said that Taliban did not fire a single bullet after the announcement of ceasefire. He expressed the hope that TTP would extend ceasefire with the government.
The JUI-S chief said that differences among rival Taliban factions would not affect the peace process however their differences have ended.
Meanwhile, talking to media in Lahore on Tuesday, Chairman Council of Islamic Ideology (CII) Maulana Akhtar Sherani said that the negotiation with Taliban could be successful if held via tribal jirga. He prayed for the success of the peace negotiations.
On the other hand, a meeting of banned Tehreek-e-Taliban (TTP) shura held at an undisclosed location on Monday.
Key Taliban commanders attended the meeting and discussed matters including ceasefire and prisoners release.
The meeting expressed concerns over the delay in release of non-combatant prisoners and govt refusal over formation of peace zone.
A pamphlet was distributed among the participants of the meeting of shura. The pamphlet said that there were no differences among Taliban groups.
The statement further said that all members of the shura were united. It said that the enemies were planning to murder key Taliban commanders and all such plots would be foiled.
Meanwhile, Afghan Taliban has expressed concerns over the clashes among different factions. They appealed rival factions to end their differences.
Afghan Taliban chief Mullah Umar in statement said that the rival factions should end their clash. Two groups of TTP, Shehryar Mehsood and Khalid alias Sajna clashed over the issue of South Waziristan leadership.
According to the sources, more than 40 members of both factions have been killed during these clashes. However, TTP statements have been differing in this regard.
Tehreek-e-Taliban spokesperson Shahidullah Shahid in a statement said there were no differences while in another he said that media was exaggerating number of killings in the clashes while both groups have ended.
There were reports that a delegation of Taliban reached Afghanistan to hold meeting with Mullah Fazlullah to settle the rift of leadership between Khalid Sajna and Hakimullah groups in South Waziristan.
A key Taliban commander Haji Daood said that Khalid Sajna had forcefully controlled leadership of TTP in South Waziristan by force without any announcement by Fazlullah. Haji Dawood also said that majority of the commanders in shura had opposed ceasefire.
It is pertinent to mention here that Tehreek-e-Taliban Pakistan (TTP) announced a ceasefire with the government for a month that was later extended for another ten days.