Nawaz Sharif highlights Pakistan's problems at Common Wealth summit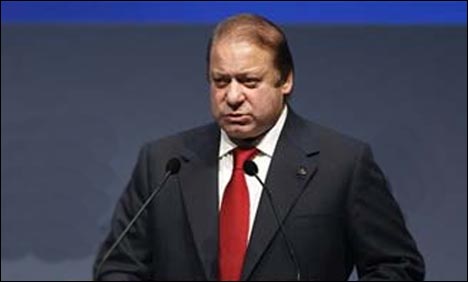 Prime Minister Muhammad Nawaz Sharif Friday said that his government was committed to a long-term strategy of sustained and inclusive growth by providing equal opportunities to all Pakistanis.

He was addressing the first Executive Session of the Commonwealth Heads of Government Meeting here.

Speaking on the theme of the summit, "Growth and Equity: Inclusive Development," the Prime Minister noted that equitable development was indeed one of the most significant contemporary challenges confronting the world at large and the Commonwealth in particular.

He said that Pakistan was faced with challenges of weak economy, poverty, acute energy shortages, successive natural calamities and rising militancy, said a press release issued by Pakistan High Commission in Colombo.

Expressing full understanding of these problems, the Prime Minister assured that his government was determined to address these challenges urgently and simultaneously.

The aspirations and dynamism of the people of Pakistan has strengthened his resolve to steer country towards a new and bright future, he said.

Earlier, Prime Minister Nawaz Sharif attended the opening ceremony of the meeting along with other heads of the government.

He also attended the lunch hosted by Prince Charles, the Prince of Wales for a select group of Commonwealth Heads.

He would also attend a dinner hosted by Prince Charles for all heads of the delegations.